Sandoria
>>>>
For more info check my GameJolt page
<<<<
What is currently in the game:
Random generation of the world up to 20'000 blocks in length and 2000 in height (your choice, more in future).
Different zones (biomes).
Crafting system from dropdown list.
Day and night system with sun and moon.
Deep underground world with randomly generated dungeons, mineshafts, caves etc.
Other otherworldly worlds.
Fast system for saving and loading the world through buffers.
Cool dynamic lighting on shader system.
What is planned to add in the future:
Mobs residents and random quests that they will give you.
System of achievements.
Skill leveling system.
Water and lava physics.
Multiplayer. (In development now, almost working)
Some screenshots:
Simple oak wood biom: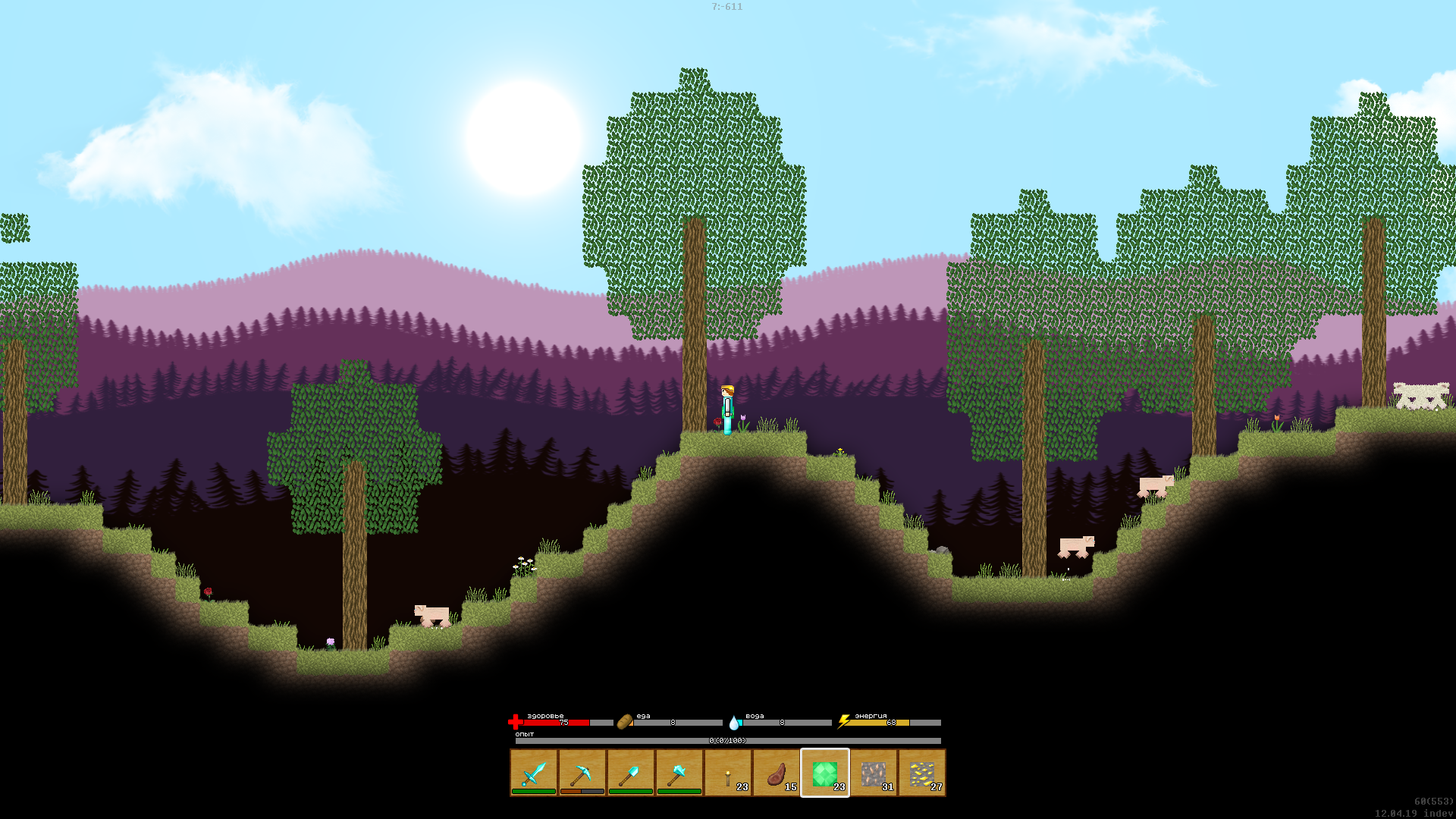 Desert biom: